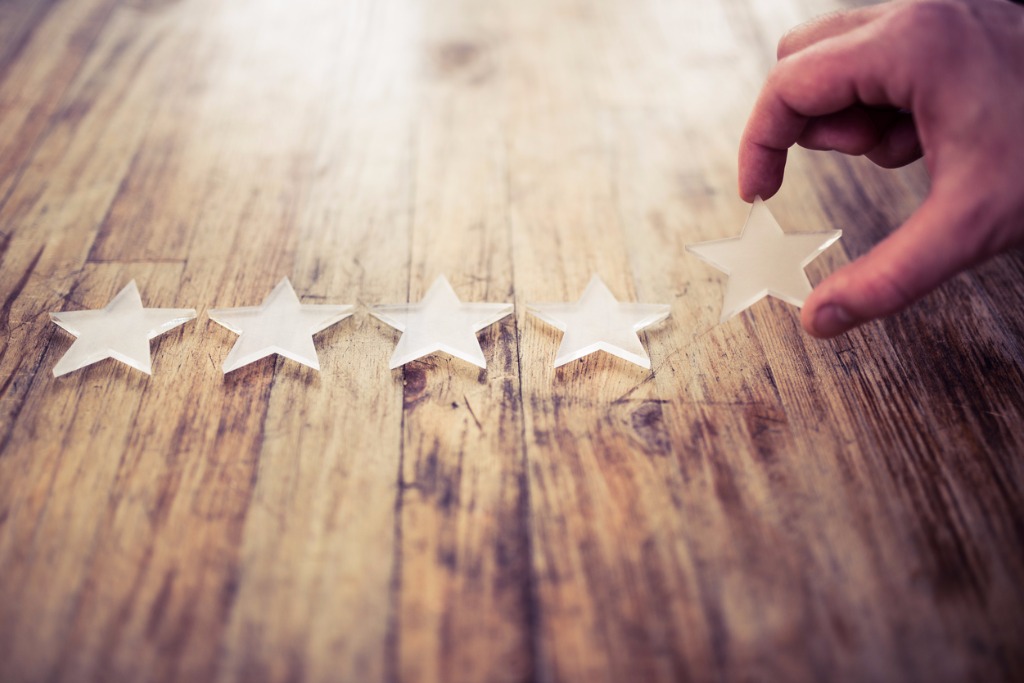 Reviews
We invite you to see what our clients are saying about Healing Tree Massage and Wellness Studio. We believe that online and word of mouth referrals for our services are the highest forms of compliment. We are constantly striving to improve ourselves and embrace all feedback. Should you have any specific concerns we encourage you to contact us directly.
Yelp Reviews
Google Reviews
Most Recent Reviews
I have had the pleasure of receiving several massages from Sue and she is undoubtedly the best massage therapist that I have ever visited! Not only does she provide expert massages but she is extremely empathetic and a super nice person! Sue is certainly deserves my highest recommendation!
Kirby T – Aug 6, 2017
The clinic came highly recommended by a friend. Seen different therapist and they are all equally good. I Live in burnaby, but would Definite drive to see them again.
Marie C – Aug 1, 2017
Getting a massage at healing tree was the smartest thing I've done all year. I went with a sore back from sitting at a desk all day and left feeling like a new man walking on air. Great work.
Brian B – Jul 21, 2017
Marnie is a wonderful massage therapist. She is knowledgeable and strong and kind. I feel change and movement in my back and shoulders. I cannot say enough how much I appreciate her fixing me.
Elanor E – Jul 19, 2017
Tammy is a wonderful/professional therapist, who listens and manages to single out problem areas. The advice/info/tips are very helpful. Highly recommended!
Patty – Jul 19, 2017
Healing Tree Massage has given me relief from long-standing shoulder and hip injuries. With multiple treatments from Crystal and Marnie, I've regained a lot of mobility and feel relaxed af. These folks are the 1998 Chicago Bulls of massage therapy studios.
Dave P – Jul 12, 2017
Marnie is amazing. She finds the little spots where I store my tension, shows me how to breath into it, applies her hands, and wow – release! I can't extoll her virtues enough. If you have pain, see Marnie at Healing Tree.
Bill M – Jun 30, 2017
Tammy was great. I came in with pretty tense shoulders and was feeling better when I left. I could tell she knew what she was doing and was very knowledgeable. The studio is clean and has a nice relaxing vibe.
M.N. – Jun 14, 2017
Sue gives an amazing massage. She has very strong hands and that combined with her intuition, knowledge and experience contributes to a wonderful experience. You can tell she is very passionate about massage and always professional while being down to earth. Her room is comfortable and stylish.
Jennifer Coulombe – Jun 12, 2017
Melissa was excellent! She knew exactly where i needed work on my back. Not the first time that I've gone to healing tree but id say melissa was one of the best ! Great experience ! Will definitely go to her again.
TRISHA Q – Jun 10, 2017
This place is so cute and clean inside! Crystal has been giving me massages for about a year and now and every time I leave I feel amazing. She so good!
Shazmin H – Jun 6, 2017
Talia is a phenomenal therapist, but I have not had a bad experience with any of the therapists here. Very professional and knowledgeable. I would definitely recommend Healing Tree to friends and family.
L.D. – Jun 1, 2017
Few times in my life I had the pleasure, literally, to be treated with the amazing combination of highly educated trained skills and gifted awarenes, as my session today with Marnie. Marnie was so in tune with me and what my body needed. From not being able to work out for 2 weeks to doing 2 back to back sessions of crossfit, the same day,…thanks to the therapy of Marnie Chonka. Thank You Healing Tree for having her available.
Ernesto Ponce – May 24, 2017
My usual RMT at Healing Tree was booked up, and I was able to get an appointment quickly with Nicole. She gave a great massage and I felt noticeably less tense throughout the shoulders afterward. As always, really enjoyed the atmosphere at the clinic as well. Thank you!
R.P. – May 9, 2017
RMTs are very experienced and aware. I found the experience very relaxing. I've had hits and misses with RMTs. Jennifer was able to find the right amount of pressure apply to my back and leg muscles.
Paul Lu – May 4, 2017
Review for Lillian Wei, R. Ac.
Lillian's knowledge and analyzing capability is amazing. Even after just one session I see such a huge, positive effect on my body. I feel energized and my breathing is different, it feels like someone has lifted weight from my lounges. Had the best sleep in a long time.
DM – 2017
Review for Lillian Wei, R. Ac.
Back Pain and Weak Muscles: Genius! I feel so much stronger and better today. Thank you!
JC – 2016
Been going to Crystal for a few years now and she's always been great at finding out problem areas on my back and can target those spots really deep. Highly recommended!
Marilyn M – Aug 1, 2017
I am a health care worker and have terrible problems with my shoulders. Tammy is the most incredible masseuse I've ever met, as she is able to get muscles moving that have pretty much seized. She is incredibly strong, but works within your pain threshold.
Melissa Steeves – Jul 25, 2017
Prior to my experience at healing tree I was not a fan of massage. Nicole Schlemm has been wonderful, truly has made me appreciate the gifts massage therapy has to offer.
Angela Quao – Jul 20, 2017
Gorgeous, easily accessible building. Crystal is a very comforting and accommodating. Excellent massage that felt very tailored to my needs.
Lauren J – Jul 19, 2017
Yesterday I had 1 hour massage with Tammy and she was amazing! I feel like 10 pounds were lifted from my shoulders!
Gabriela Corvalan – Jul 16, 2017
Sue pays attention to details and gives excellent pressure. She is punctual, professional, kind and an overall fabulous therapist. I would not hesitate to recommend her to anyone!!!
C.B. – Jul 9, 2017
So much tension pretty much resolved after an hour with Tammy; she held some trigger points nicely which made all the difference. Much respect for you Tammy, I appreciate your work.
Ryan Thomas – Jun 21, 2017
Amazing combination of CranioSacral and Myofacial Release work. Feel so rested and reset afterwords. Had several moments where my hips, neck and jaw fell back into place. Definitely will be going back for this skillful and intuitive practioner. Thank you! Thank you! Thank you!
Shakya – Jun 13, 2017
Been going to Healing Tree for almost 4 years now… Always superb service. I never once had a bad experience! I always come out feeling refreshed and relaxed. Kudos to everyone especially Crystal Simser!!!!
P.K. – Jun 10, 2017
Hello I needed a 90 min massage and they accomodated. The RMT worked with me to relax very tight muscles. I still got to sleep. The massage table was very comfortable. Another appt next week!
Bonnie L – Jun 10, 2017
I was impressed with the quality and knowledge that the massage therapist had, she was great! I will definitely be going back.
A.S. – Jun 5, 2017
Experienced a wonderful massage from Jen. Having trouble with bursitis and my glutes. She is very knowledgeable and was able to really loosen and soothe my problem areas. A feeling of great relief.
Frankie Kirby – May 26, 2017
Jennifer is a excellent massage therapist. Highly recommend to more people and it was great space as well.
Jonathan Phillips – May 11, 2017
I went to massage for a first time in my life after suffering major pains and aches. Marnie Chonka's great. She knows exactly what to do to make me feel comfortable and better. She spent the whole 45 mins on me and even though it's so painful. I feel much better the day after. Highly recommended!
A.W. – May 5, 2017
Review for Lillian Wei, R. Ac.
Emotional Release: After I left your office I noticed the heaviness that was on my shoulders around the nape of neck disappeared. Whatever magic you did, it worked.
SL – 2017
Review for Lillian Wei, R. Ac.
Migraine/Tension Headache: No Headache! Everything else feels great. I'm sure I'm going to sleep well tonight.
AF – 2016
Crystal is very very good. I have been tired and sore for a while but after I went to her I got a great night sleep. Really recommend trying this place out.
Q.L. – Aug 26, 2017
I am a dancer and on top of that I workout daily. As such, my body needs attention and Nikki was amazing. I felt much more relaxed and less tight after our appointment, I will definitely be coming back. Thank you Nikki!
Esther B – Aug 23, 2017
I've been returning to Sue ever since she's been an RMT. So kind, helpful and professional. I always appreciate her advice.
Janis Parker – Aug 18, 2017
Booked a last minute massage with Whit as I woke up not being able to move my neck. I left there with an almost full range of motion and instant relief. Thank you, Whit, for your expert massage! Loved the relaxed vibe of the studio and will definitely recommend it to everyone!
Patrick Y – Aug 16, 2017
I had receive a gift certificate over Christmas and I was very excited to finally have some me time. Jennifer was amazing. She explained to me where she could feel tension and she was receptive about how it felt. I was very grateful to have her as my message therapist and I have booked another appointment already. My body felt great afterwards and I will try to see them as much as I can because I saw the benefit of massage therapy with Jennifer. I Highly recommend them!
Joee Brassard-Desjardins – Jul 25, 2017